Support the Monkey! Tell All your Friends and Teachers

PinkMonkey.com-MonkeyNotes-The Iliad, by Homer
---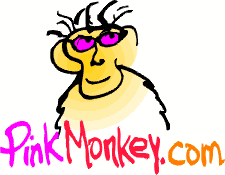 PinkMonkey® Quotations on . . .
The Iliad
By
Homer

QUOTATION: The generation of mankind is like the generation of leaves. The wind scatters the leaves on the ground, but the living tree burgeons with leaves again in the spring.
ATTRIBUTION: Homer (c. 9th century B.C.), Greek poet. Iliad 6.146-148, trans. by R. Lattimore, Chicago, University of Chicago Press (1951), slightly revised.
All Contents Copyright © 1997-2004 PinkMonkey.com
All rights reserved. Further Distribution Is Strictly Prohibited.