Support the Monkey! Tell All your Friends and Teachers

PinkMonkey.com-MonkeyNotes-Henry VI, Part 3, by William Shakespeare
---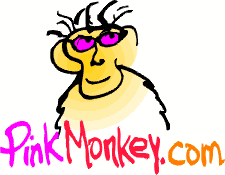 PinkMonkey® Quotations on . . .
Henry VI, Part 3
By William Shakespeare QUOTATION: It will be proved to thy face that thou hast men about thee that usually talk of a noun and a verb and such abominable words as no Christian ear can endure to hear.
ATTRIBUTION: William Shakespeare (1564–1616), British dramatist, poet. Jack Cade, in Henry VI, Part 3, act 4, sc. 7, l. 37-40.
An illiterate peasant accusing Lord Saye of treason.
All Contents Copyright © 1997-2004 PinkMonkey.com
All rights reserved. Further Distribution Is Strictly Prohibited.