Support the Monkey! Tell All your Friends and Teachers

PinkMonkey.com-MonkeyNotes-Hedda Gabler, by Henrik Ibsen
---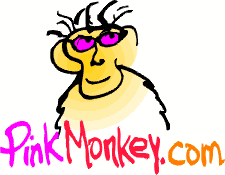 PinkMonkey® Quotations on . . .
Hedda Gabler
By Henrik Ibsen QUOTATION: In your power, all the same. Subject to your will and your demands. No longer free! No! That's a thought I'll never endure! Never.
ATTRIBUTION: Henrik Ibsen (1828–1906), Norwegian dramatist. Hedda Gabler, act 4.
All Contents Copyright © 1997-2004 PinkMonkey.com
All rights reserved. Further Distribution Is Strictly Prohibited.