Support the Monkey! Tell All your Friends and Teachers

PinkMonkey.com-MonkeyNotes-Babbitt, by Sinclair Lewis
---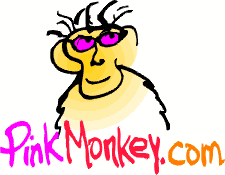 PinkMonkey® Quotations on . . .
Babbitt
By

Sinclair Lewis QUOTATION: In other countries, art and literature are left to a lot of shabby bums living in attics and feeding on booze and spaghetti, but in America the successful writer or picture-painter is indistinguishable from any other decent businessman.
ATTRIBUTION: Sinclair Lewis (1885–1951), U.S. novelist. George Follansbee Babbitt, in Babbitt, ch. 14, sct. 3 (1922).
All Contents Copyright © 1997-2004 PinkMonkey.com
All rights reserved. Further Distribution Is Strictly Prohibited.