Support the Monkey! Tell All your Friends and Teachers

PinkMonkey.com-MonkeyNotes-Hard Times, by Charles Dickens
---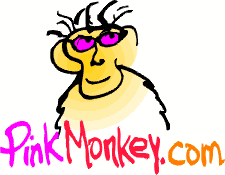 PinkMonkey® Quotations on . . .
Hard Times
By
Charles Dickens

QUOTATION: Now, what I want is, Facts. Teach these boys and girls nothing but Facts. Facts alone are wanted in life. Plant nothing else, and root out everything else. You can only form the minds of reasoning animals upon Facts: nothing else will ever be of any service to them. This is the principle on which I bring up my own children, and this is the principle on which I bring up these children. Stick to Facts, sir!
ATTRIBUTION: Charles Dickens (1812–1870), British novelist. Mr. Gradgrind, in Hard Times, bk. 1, ch. 1 (1854).
All Contents Copyright © 1997-2004 PinkMonkey.com
All rights reserved. Further Distribution Is Strictly Prohibited.